Outer space travel feelings and facts guide
[an error occurred while processing this directive]

[an error occurred while processing this directive]
Yuri Gagarin
Yuri Gagarin - first man in outer space. Intro
I would like to share with you some information about first man in outer space - Yuri Gagarin.
Yuri Gagarin. A household name, it has become a symbol of courage, a yardstick by which to measure all achievements. We first became aware of it on an April day in 1961, and it will live forever as an example of great civic duty, valor and heroism in the name of mankind.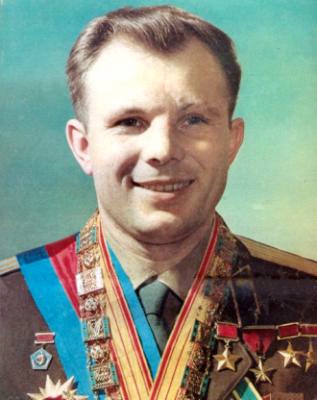 The heroic space flight of a man has opened up a new era in world history. Mankind's age-old dream has come true.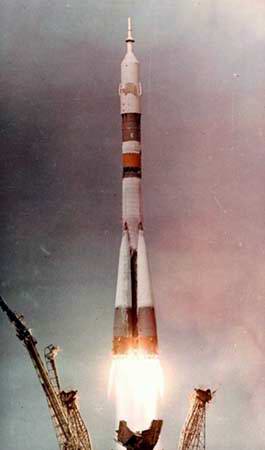 All the newspapers of the world wrote about this miracle, man's first flight in space. Fame and honor were showered upon Yuri Gagarin. No man on Earth has ever been so renowned. Yuri Gagarin visited many countries, met presidents and kings, premiers and ministers, workers and peasants, students and schoolchildren. In thousands of speeches he gave a characteristically profound and detailed account of his native country.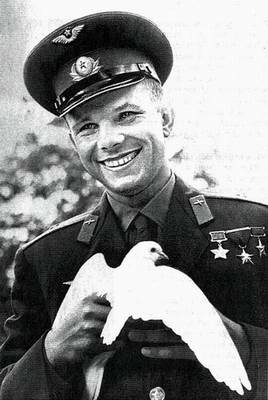 Yuri Gagarin is remembered by the millions of people who saw him, and by the thousands who knew him. "Gagarin's name" wrote Academician Boris Petrov, "will never be erased from the history of world civilization".
"Yuri Gagarin" said Yevgeni Khrunov, Soviet pilot-cosmonaut, "became a legend even in his own lifetime, a symbol of what man is capable of".
"Yuri was not the simple person it might seem at first sight", wrote Vitaly Sevastyanov, Soviet pilot-cosmonaut. In fact he had a many-sided character".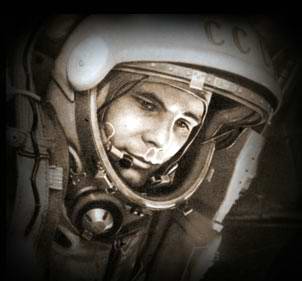 "Yuri was always ardently involved in anything connected with our work," remarked Alexei Leonov, Soviet pilot-cosmonaut. "He inspired us all with his enthusiasm, conscientiousness and exceptional sense of responsibility". "Yuri Gagarin was above all an extremely hard worker, tremendously, inquisitive and persistent, with an inexhaustible desire to study the world" said Valery Bykovsky, Soviet pilot-cosmonaut".
"Yuri was a totally normal person'" recalled Valentina Gagarina. "Like everyone he had his passions and his moments of sadness, his joys and victories. Like everyone he made many mistakes and was always willing to correct them".
The video captured this day 50 years ago (April 12, 1961)
12 April 2011 | Russian cosmonauts onboard the International Space Station will switch on small spacecraft Kedr on April 12, 2011 in order to commemorate the 50th anniversary of Yuri Gagarin's flight. The spacecraft Kedr bears the name adopted by Gagarin call sign in his historical flight, namely Kedr.
Kedr will transmit different signals, images, including the talks of famous Russian scientist Kostantin Tsiolkovsky, rocket Chief Designer Sergey Korolev conversation with the first cosmonaut during his 108-min historical mission, and famous Gagarin's "Go!" (Poekhali!).
The satellite's signal will be transmitted at radio amateur frequency of 145.95 MHz. Kedr has radio amateur call sign RS1S.
Alex Grachov, Sergey Kozin Copyright © 2007 – 2012 Spacefeelings.com. All rights reserved. Copyright/IP Policy.